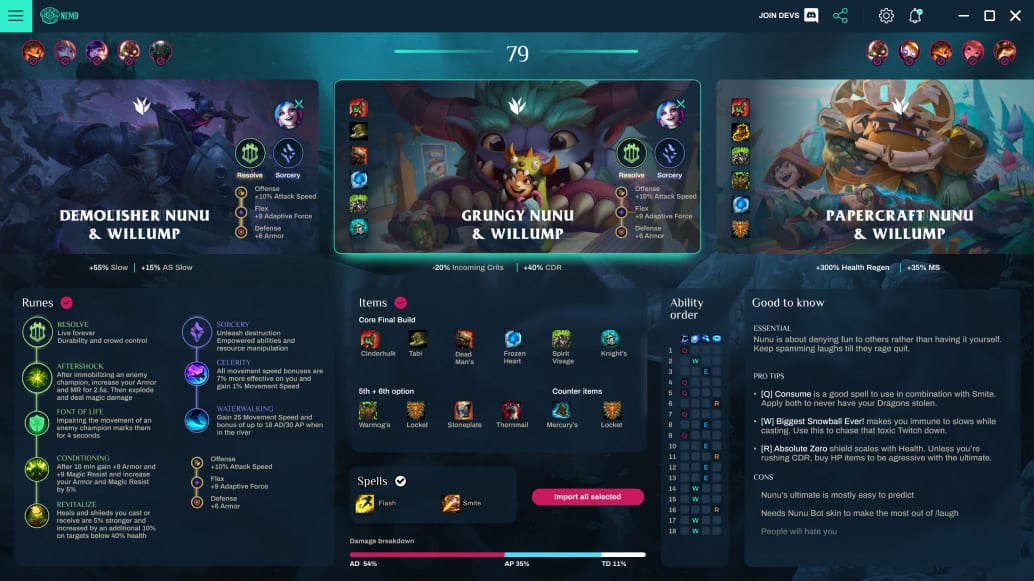 Pick, Ban & Play Differently
All the builds in one app
Our builds fit every style and position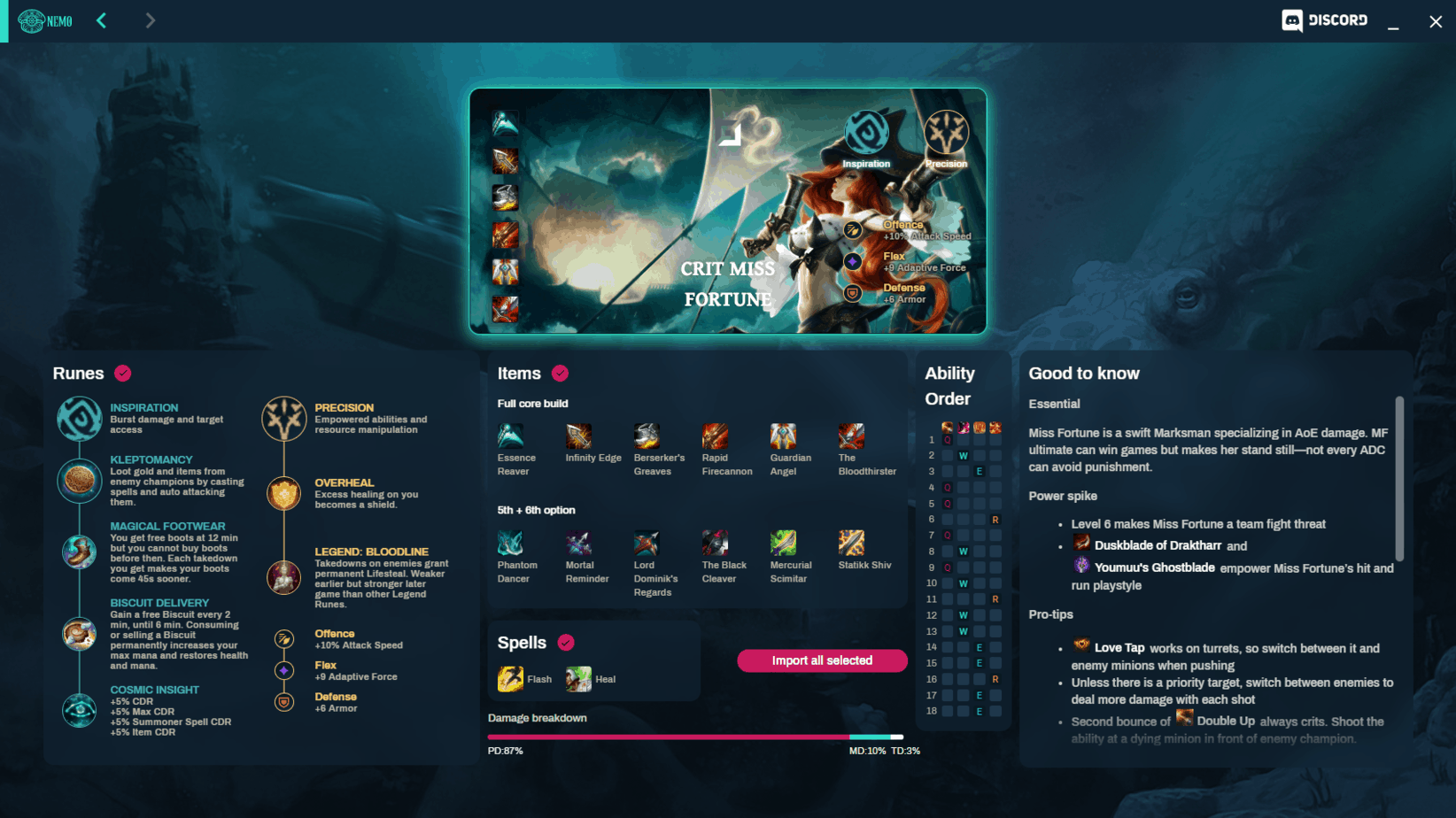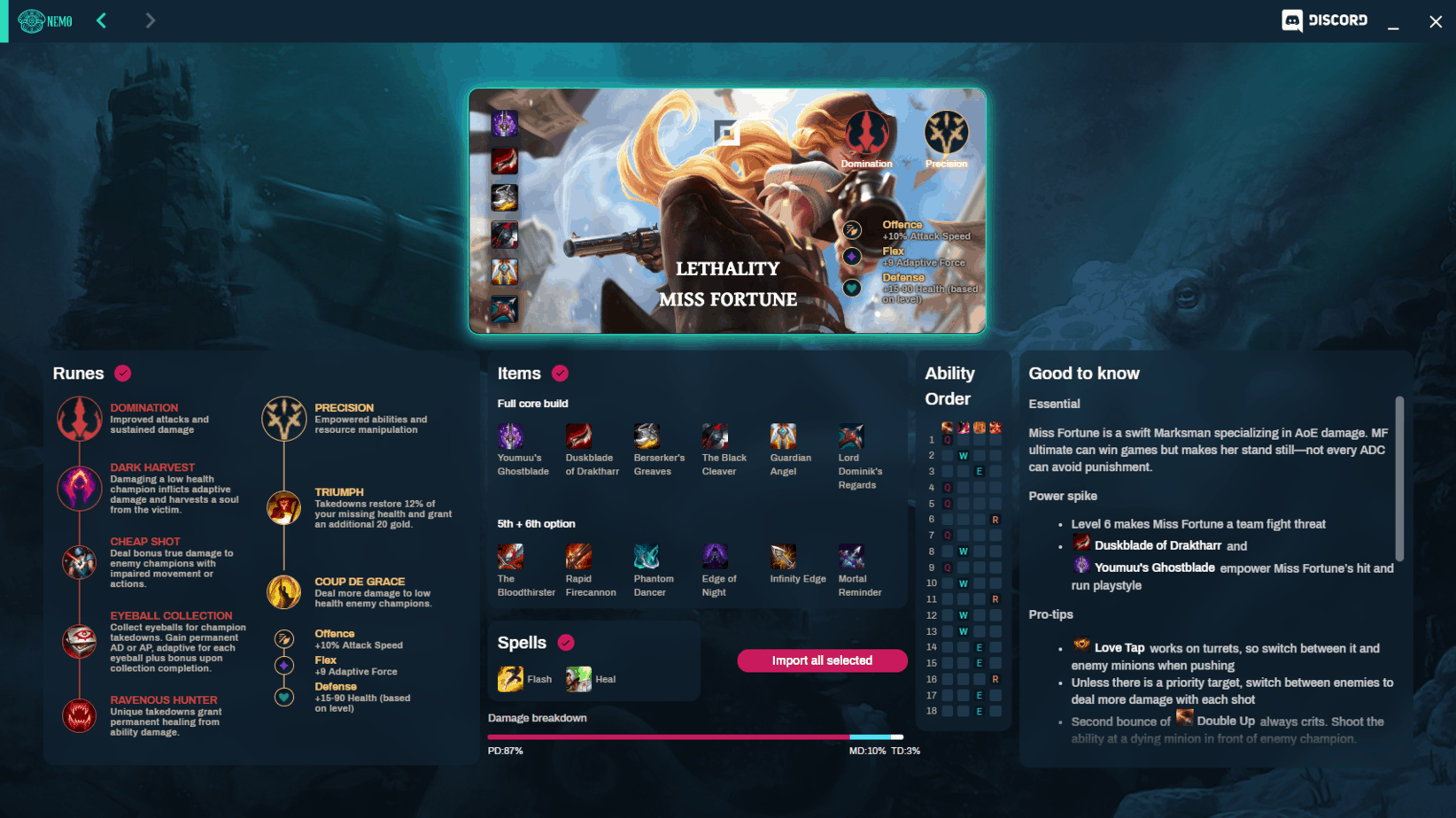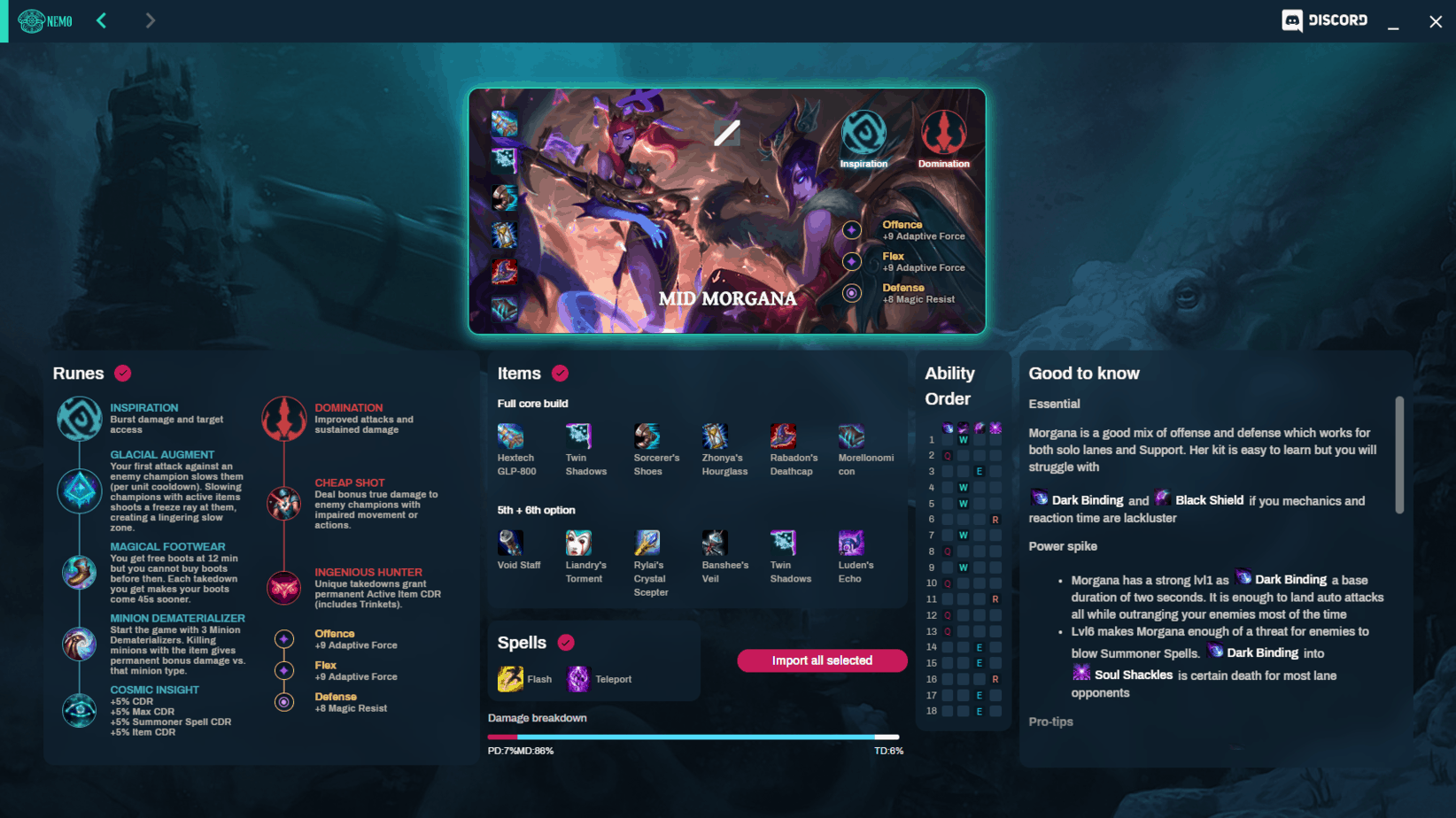 |
Upgrade your game experience!
Testimonials
I use the app to get unusual builds. Some weird stuff works, some stuff doesn't—it's like I'm Level 10 again! Loving the build import: it takes one click to equip new runes and item sets.
I've been the one person to look up stats even when my friends wouldn't. But stats take time to think over, and sometimes there's little time during the draft. Nemo shows champions that fit my allies and counter enemies inside the app. Even my peeps are not too lazy for this.
I've played since Season 2 basically, and I never really put enough thought into pre-game, runes and builds. Nemo.gg changed that: I got to know a whole new world and depth to League of Legends. For the first time ever, I find myself understanding the builds, what makes them different and why I should play them.
I hate useless stats, and Nemo gives context to global stats while keeping my recommendations personal. The app helps me pick my champion that would do well, not some meta pick that should do well. It's like drafting with a coach, except I don't have to hire one before each game.