[UPDATED] Worlds 2020: Format, Teams, Schedule, COVID Restrictions — Everything We Know About the 2020 League of Legends World Championship
Despite that global coronavirus pandemic going on, Riot Games are still planning to host the 2020 League of Legends World Championship in China. The esports team has always been keeping tournament details vague before August/September, and Worlds 2020 is naturally even worse. Still, here's everything we know or can deduce about the format, schedule, teams, and impact of COVID restrictions.
The article has been updates on August 9 to include the name of the first Worlds 2020 participant.
The article has been updated on August 1 to include latest information from Riot Games. You can find details in individual sections below.
Worlds 2020: Format
Update from August 1, 2020:
Riot Games have not formally announced the format for Worlds 2020 but they confirmed keeping Play-In, Group, and Knockout Stages of the tournament. This allows us to safely extrapolate details from previous years to the 2020 edition.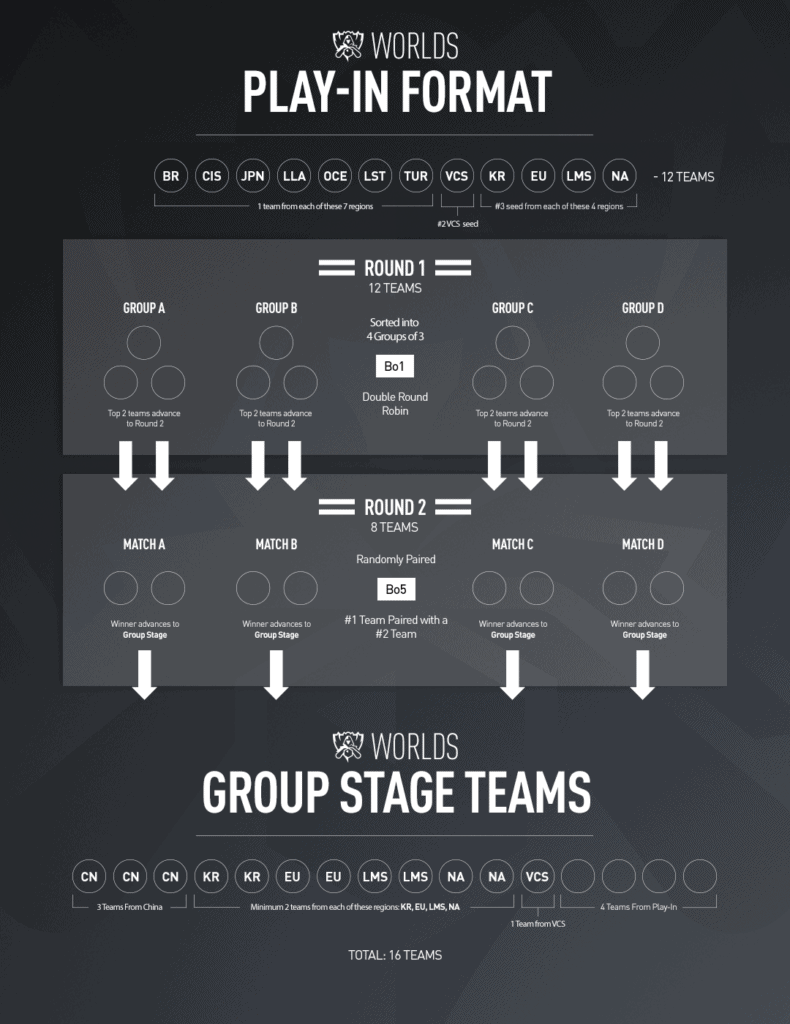 The Play-In Stage will have 4 groups of 3 teams. Each group will have two victorious teams from emerging regions (such as Turkey, Brazil, CIS, Oceania) and the lowest seed team from the major regions (China/Korea/EU/NA) and semi-major regions of Vietnam/Southeast Asia. Each team will face all group opponents twice (double round-robin) in best-of-1 matches. After that, there will be a draw to determine four matchups, where a squad that placed first in their group will face a runner-up from a different group. The winners of those best-of-5 clashes will join the 12 higher-seeded teams in the Group Stage.
The Group Stage is more of double round-robin bo1 matches, except we now have 4 groups with 4 teams in each. The top two squads in each group qualify for the Knockout Stage while the other two are eliminated.
The Knockout Stage will have 8 teams battle it out in a single-elimination bracket: you lose once and you're out. The remaining participants will be drawn into 4 matchups (1st place vs 2nd place) with teams already knowing who they would potentially face in the Semifinals. All matches are best-of-5.
Worlds 2020: Teams
Update from August 9, 2020: Rogue became the first team to qualify for the 2020 World Championship. The team qualified for the 2020 LEC Summer Playoffs as the first seed, which guarantees at least a top 4 placement.
After canceling the 2020 Mid-Season Invitational due to the COVID-19 pandemic, Riot Games adjusted the Worlds 2020 team seeding and distribution. Notably, Europe and China received a 4th spot on the tournament as the best performing regions over the 2018 and the 2019 Seasons. 
Regional Quotas for Worlds 2020
| | | |
| --- | --- | --- |
| League | Group Stage | Play-In |
| LPL (CN) | 3 | 1 |
| LEC (EU) | 3 | 1 |
| LCS (NA) | 2 | 1 |
| LCK (KR) | 2 | 1 |
| VCS (VT) | 1 | 1 |
| LMS (SEA) | 1 | 1 |
| LLA (LLA) | – | 1 |
| TCL (TR) | – | 1 |
| LCL (CIS) | – | 1 |
| LJL (JP) | – | 1 |
| CBLOL (BR) | – | 1 |
| OPL (OCE) | – | 1 |
As for the actual teams, esports departments at local Riot Games offices switched things around this year. Only China and Korea have the Championship Points that could reveal a World Championship participant before the summer regular seasons end. It hasn't happened there yet, while EU and NA now go purely off Summer Playoffs to determine their Worlds 2020 teams. We'll keep updating this article as the regional play progresses.
Worlds 2020: Schedule
Update from August 1, 2020: the dates for Worlds 2020 are confirmed to be September 25 through October 31. This ttime window breaks traditional scheduling for the past few years due to starting Play-Ins on Friday and not Wednesday. A mock schedule below assumes that Play-In Groups will be condensed, the break between Play-In Knockouts and Group Stage will be shortened by one day, and the rest of the tournament will be scheduled as usual.
Worlds 2020 Mock Schedule
September 25 – September 27: Play-In, groups
September 29–30: Play-In, knockouts
October 3–6: Group Stage, round-robin 1
October 8–11: Group Stage, round-robin 2
October 17–18: Quarterfinals
October 24–25: Semifinals
November 1: Finals
Worlds 2020: COVID Restrictions
Update from August 1, 2020:
Our assumptions about COVID restrictions were correct. Riot Games will hold all stages of Worlds 2020 in Shanghai, with teams arriving 2.5 weeks before Play-In/Group Stage. They will be living (and probably competing) in a "bubble": a restricted area with only players and essential personnel with most banned from leaving the premises. Live audience is still on the table for Pudong Soccer Stadium: Riot may be allowed to fill up a portion of the 33,000 seats.
As local restrictions and epidemiological situation get in the way of properly touring the host country, Worlds 2021 will take place in China as well. ESPN sources claim that North America, the original host for Worlds 2021, will simply be bumped to 2022. There has been no information from Riot Games about either Worlds 2022 host or the next time NA will host their first Worlds since 2016.
Original text from July follows.
Now, it would not be an outlandish idea to have an offline event in China early in the fall. Their curve has been very flat for the past few months, and the country knows a thing or two about isolating people coming from abroad. If you bring the players to China about two weeks before they start competing, it should not be an issue.
In fact, you could argue that players may not even need to quarantine before the tournament. As far as risk vs reward goes, we are clearly not talking about having any live audience for Play-In and Group Stage. The teams may play these matches out from individual houses that they use while waiting out the quarantine. This will put players in very similar (and rather good) connectivity positions. As LEC and LCS suggest, Riot are willing to let teams play from their houses without a referee standing behind them if that's what it comes to. Broadcast teams can work remotely, as a lot of members have had to during the last few international events.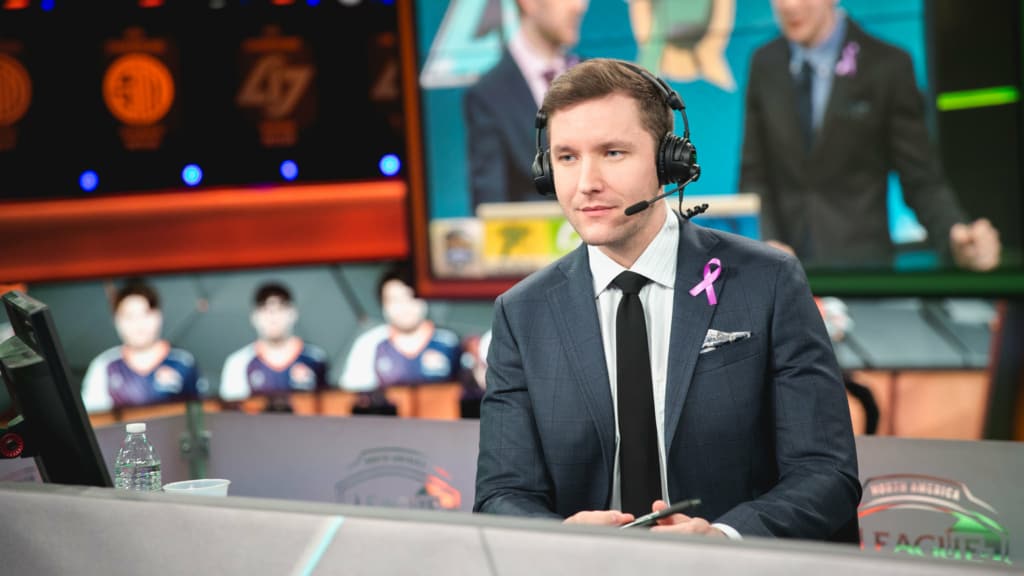 Live finals, however, is where things get complicated. Riot Games normally books huge arenas (Bird's Nest in 2017!) for the finals, and letting people in at a much lower capacity is becoming the new standard. On July 9, however, China canceled all sports events for the rest of the year. It happened the day after Riot had announced that Worlds 2020 would conclude in Shanghai as planned. There has been no further communication from the tournament organizers since the General Administration of Sports pulled the plug.
The real deal breaker could come from the difference in how well countries are handling the coronavirus pandemic. USA (4M cases) and Brazil (2M) make up some of 40% of total cases, so the travel in and out is very limited. History suggests not having North American teams is hardly a blow to the competition but, jokes aside, it would be tough to sell the idea of an international tournament without a major region. LCS owners would be furious.
That being said, hosting Worlds 2020 in China is still viable. The worst-case scenario can have players from the most affected countries flying in on private jets. If live events are indeed not an option before the end of 2020, playing out the tournament from separate houses is hardly different from quarantined foreigners playing SoloQ together.
When does Worlds 2020 take place?
Worlds 2020 was originally scheduled to begin in October 2020, but the new dates are September 25 through November 1. Scheduling for individual stages of the tournament is yet to be published.
Where will Riot Games host Worlds 2020?
Due to the COVID-19 pandemic, Riot Games had to cancel their initial touring plans for Worlds 2020. All matches will be played in Shanghai and not across China. The finals venue is Pudong Soccer Stadium with a capacity of 33,000.
Is Worlds 2020 canceled?
No, the 2020 League of Legends World Championship is happening. The organizers had to stick to Shanghai and not multiple regions of China. Players will have to arrive a few weeks earlier to self-isolate and then compete in a restricted "bubble" facility. Live audience is not happening before finals and is not guaranteed for the ultimate shotdown yet either. The tournament starts with the Play-In stage on September 25, 2020.
Related